Venus - Magellan False Color Global
North Polar View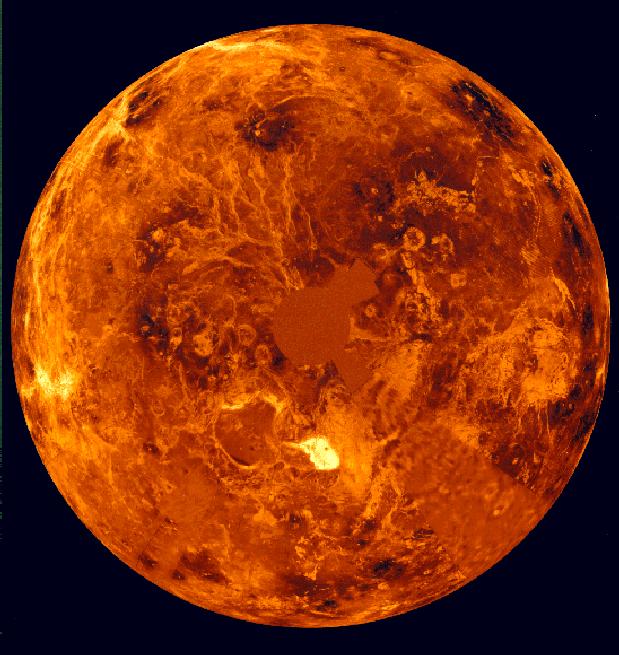 From the National Space Science Data Center Image Gallery
This false color global view of Venus northern hemisphere is centered at the north pole. This image was made by mapping Magellan radar imaging on to a computer simulated globe. The color is based on Venera 13 and 14 Lander images, and gaps in Magellan coverage were filled in with Pioneer Venus Orbiter data. 0 degrees E longitude is about 6:00, 90 E at 3:00. Maxwell Montes is the bright region below the center of the image, at about 65 N, 5 E.
Image Title: Venus - Magellan False Color Global North Polar View
The text is based on internet materials accompanying Magellan Photograph P-39224.
---
Back to Venus photographs index.
---
---
© Copyright 2000 Outreach Consortium. All Rights Reserved.

Last Modified On: Sunday, December 17, 2000