The Crab Nebula at X-ray Wavelengths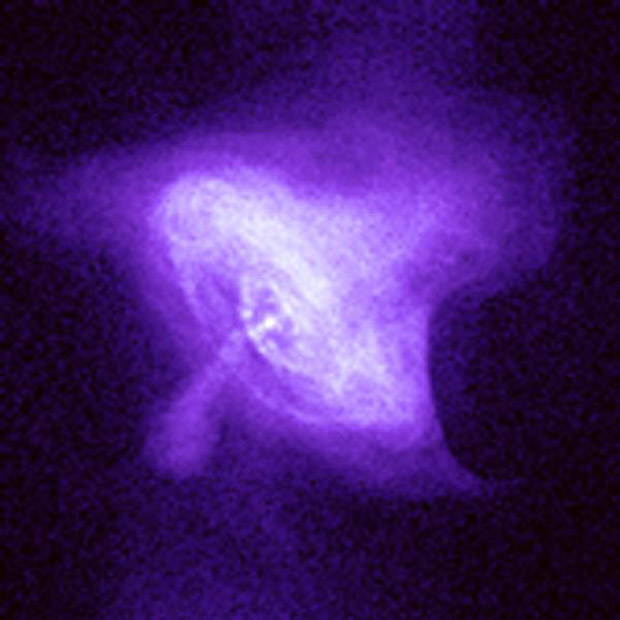 From the Chandra X-ray Observatory
This Chandra X-ray image of the Crab Nebula shows the central pulsar surrounded by tilted rings of high-energy particles that appear to have been flung outward over a distance of more than a light year from the pulsar. Perpendicular to the rings, jet-like structures produced by high-energy particles blast away from the pulsar.
Image Title: The Crab Nebula at X-ray Wavelengths
based on press release
Credit: NASA/CXC/SAO
---
Back to supernovae photographs index.
---
---
© Copyright 2000 Outreach Consortium. All Rights Reserved.

Last Modified On: Saturday, December 16, 2000