IRAS 20306+4005 in the Infrared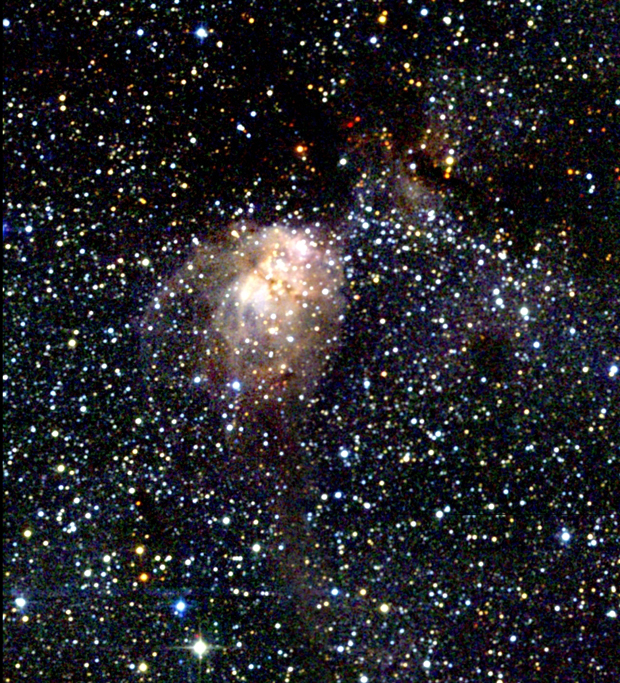 From the 2Mass Image Gallery
Little is known about IRAS 20306+4005, an object in the Infrared Astronomical Satellite (IRAS) catalog of sources, but it appears to be a region of current massive star formation in the Galactic plane and near the Cygnus 0B2 stellar association. Infrared-bright filaments of gas surround a young cluster of stars and young stellar objects still embedded in their natal dusty molecular cloud. A large patch of heavily-obscuring dust is seen to the north of the nebula. Image mosaic by S. Van Dyk (IPAC).
The images are three-band composites constructed from 2MASS Atlas Images. They are infrared images and therefore must be mapped into false colors: J light (1.2 µm) into blue, H light (1.6 µm) in green, and Ks light (2.2 µm) into red. The Atlas Images are produced in the 2MASS Production Processing System. North is up and east is to the left.

The text is based on accompanying on-line materials.
---
---
---
© Copyright 2000 Outreach Consortium. All Rights Reserved.

Last modified on Sunday, December 17, 2000