The Globular Cluster 47 Tucanae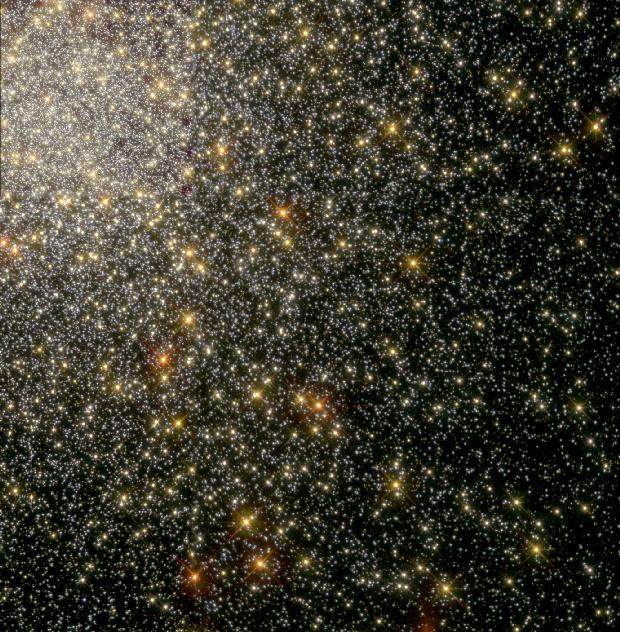 From the Hubble Space Telscope
This image shows part of the Globular Cluster 47 Tucanae. Astronomers using the Hubble telescope made the first broad search for planets in 47 Tucanae, located in the southern constellation Tucana. The researchers expected to find 17 "extrasolar" planets. To their surprise, they found none.
Image Title: The Globular Cluster 47 Tucanae
Credit: NASA and Ron Gilliland (Space Telescope Science Institute)
---
---
© Copyright 2000 Outreach Consortium. All Rights Reserved.
Last Modified On: Friday, December 15, 2000