Saturn's Rings - High Resolution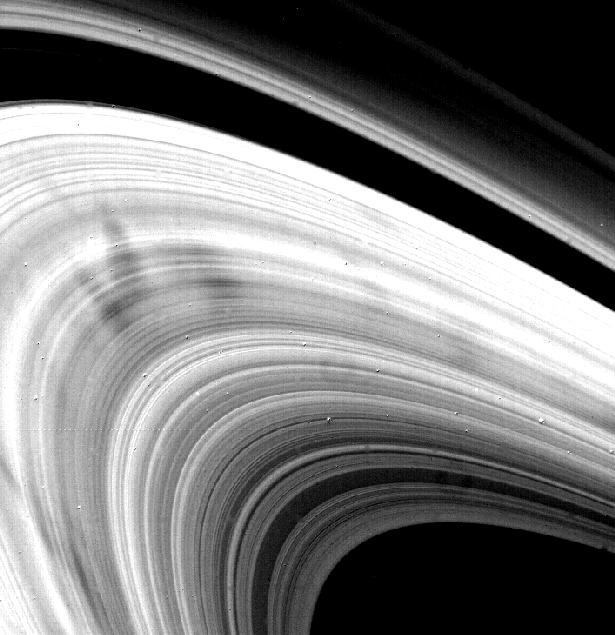 From NASA's Planetary Photojournal
Voyager 2 obtained this high-resolution picture of Saturn's rings Aug. 22, when the spacecraft was 4 million kilometers (2.5 million miles) away. Evident here are the numerous 'spoke' features, in the B-ring; their very sharp, narrow appearance suggests short formation times. Electromagnetic forces are responsible in some way for these features, but no detailed theory has been worked out.
Image Title: Saturn's Rings - High Resolution
Catalog #: PIA02775
Target Name: Saturn
Spacecraft: Voyager 2
---
Back to Saturn photographs index.
---
---
© Copyright 2000 Outreach Consortium. All Rights Reserved.

Last Modified On: Monday, December 18, 2000