Saturn - High-Resolution Filtered Image of Enceladus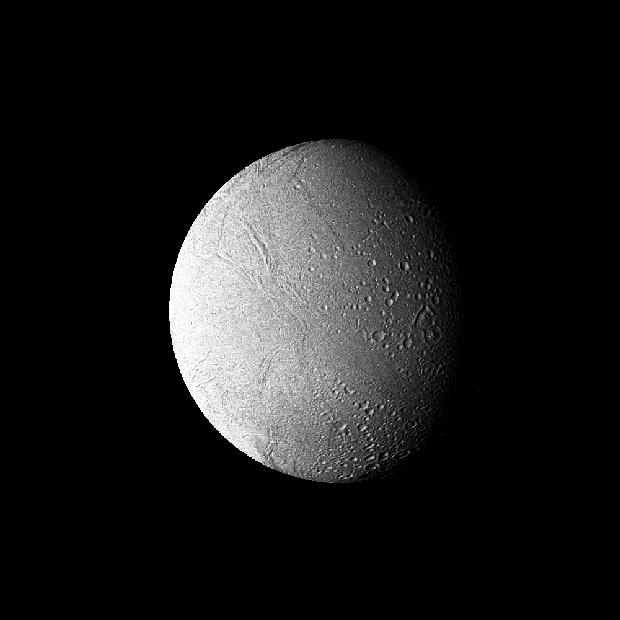 From NASA's Planetary Photojournal
This high-resolution filtered image of Enceladus was made from several images obtained by Voyager 2 from a range of 119,000 kilometers (74,000 miles). It shows further surface detail on this Saturnian moon. Enceladus resembles Jupiter's Galilean satellite Ganymede, which is, however, about 10 times larger. Faintly visible here in "Saturnshine" is the hemisphere turned away from the sun.
Image Title: Saturn - High-Resolution Filtered Image of Enceladus
Catalog #: PIA01395
Target Name: Enceladus
Spacecraft: Voyager 2
---
Back to Saturn photographs index.
---
---
© Copyright 2000 Outreach Consortium. All Rights Reserved.

Last Modified On: Monday, December 18, 2000