The Turtle in Space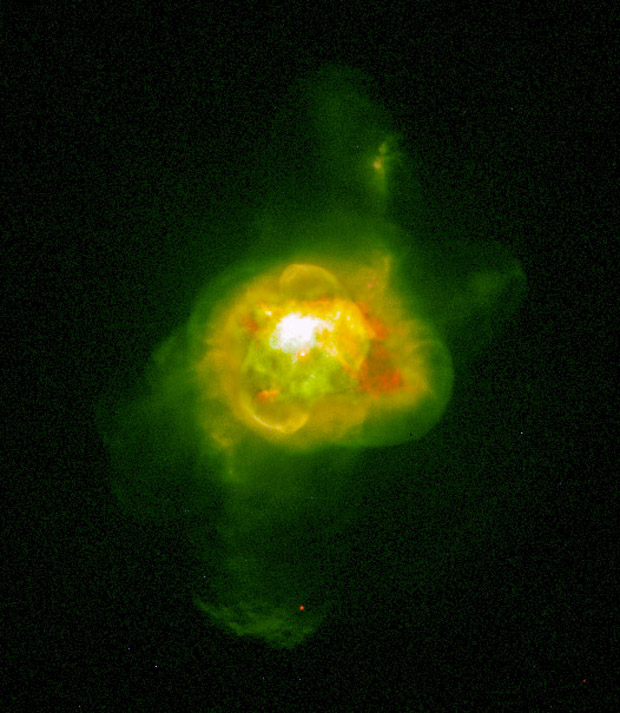 From the Hubble Space Telescope
The Hubble Space Telescope has shown that the shrouds of gas surrounding dying, sunlike stars known as planetary nebulae, come in a variety of strange shapes. This image of NGC 6210 adds another bizarre form to the gallery of planetary nebulae: a turtle swallowing a seashell.
Image Title: The Turtle in Space
based on press release for PHOTO NO.: STScI-PRC982
Credit: Robert Rubin and Christopher Ortiz (NASA Ames Research Center), Patrick Harrington and Nancy Jo Lame (University of Maryland), Reginald Dufour (Rice University), and NASA
---
Back to planetary nebula index.
---
---
© Copyright 2000 Outreach Consortium. All Rights Reserved.

Last Modified On: Saturday, December 16, 2000