High Contrast View of the Trapezium Region of the Orion Nebula in the Infrared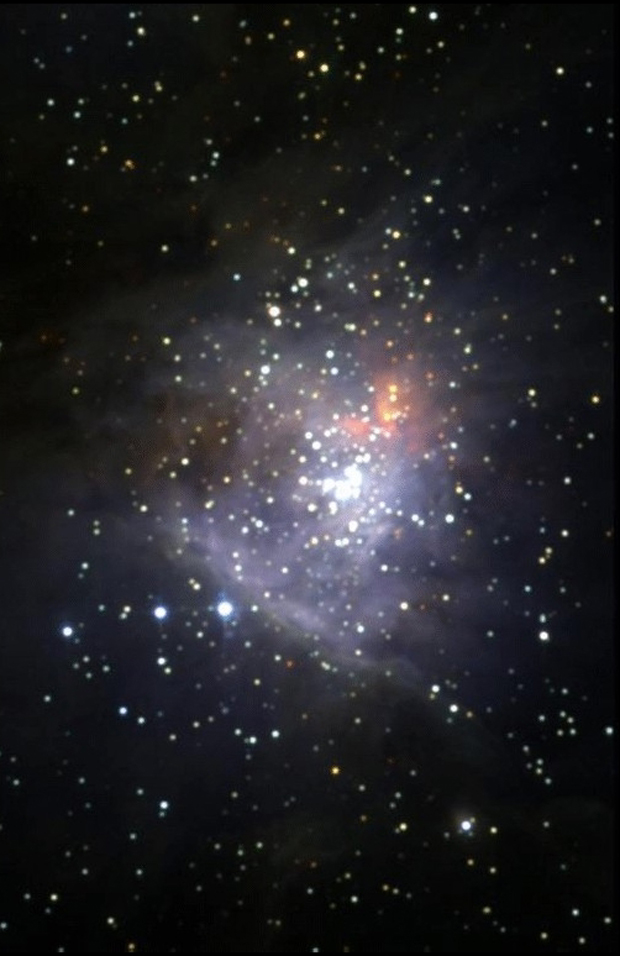 From the 2Mass Image Gallery
The Trapezium are the young, massive stars near the center of the image. With the thousands of other stars seen in this image, they constitute the Orion Nebula Cluster. With a central stellar density of 20,000 stars per cubic parsec the Orion Nebula Cluster is the richest, densest concentration of young stars in the solar neighborhood. The small group of red stars just northwest of the Trapezium is the famous BN-KL complex. These objects appear red because they remain embedded in the OMC-1 molecular cloud, located just behind the Trapezium. Also seen in this image is the Orion Bar photodissociation region, which is signified by the abrupt halt in the nebular emission toward the southwest portion of the image.
The images are three-band composites constructed from 2MASS Atlas Images. They are infrared images and therefore must be mapped into false colors: J light (1.2 µm) into blue, H light (1.6 µm) in green, and Ks light (2.2 µm) into red. The Atlas Images are produced in the 2MASS Production Processing System. North is up and east is to the left.
The text is based on accompanying on-line materials.
---
---
---
© Copyright 2000 Outreach Consortium. All Rights Reserved.

Last Modified On: Saturday, December 16, 2000