Mars Daily Global Image from April 1999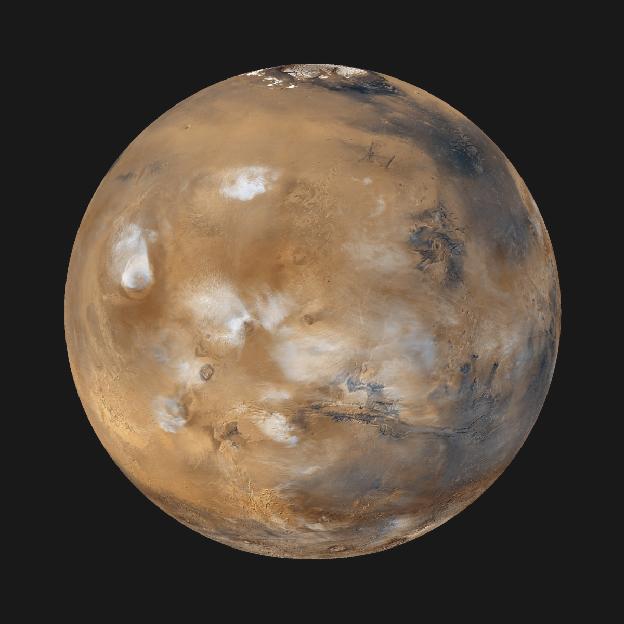 From NASA's Planetary Photojournal
Twelve orbits a day provide the Mars Global Surveyor MOC wide angle cameras with a global "snapshot" of weather patterns across the planet. Here, bluish-white water ice clouds hang above the Tharsis volcanoes. The center of image is located at 15 degrees North, 90 degrees West.
Image Title: A Mars Daily Global Image from April 1999
Catalog #: PIA02653
Target Name: Mars
Spacecraft: Mars Global Surveyor Orbiter
---
Back to Mars photographs index.
---
---
© Copyright 2000 Outreach Consortium. All Rights Reserved.

Last Modified On: Tuesday, December 19, 2000