Have a Nice Spring! MOC Revisits "Happy Face" Crater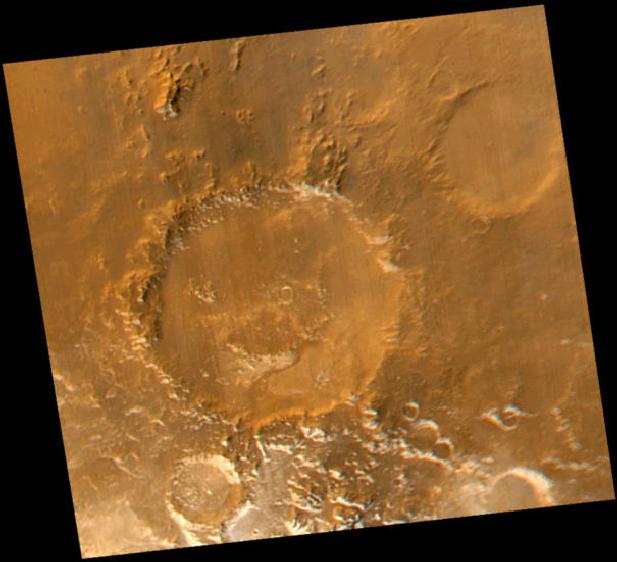 From NASA's Planetary Photojournal
Spring has sprung in the martian southern hemisphere. With it comes the annual retreat of the winter polar frost cap. This view of "Happy Face Crater"---officially named "Galle Crater"---shows patches of white water ice frost in and around the crater's south-facing slopes. Slopes that face south will retain frost longer than north-facing slopes because they do not receive as much sunlight in early spring. It is a composite of images taken by the Mars Global Surveyor Mars Orbiter Camera (MOC) red and blue wide angle cameras. Galle Crater is located on the east rim of the Argyre Basin and is about 215 kilometers (134 miles) across. In this picture, illumination is from the upper left and north is up.
Image Title: Have a Nice Spring! MOC Revisits "Happy Face" Crater
Catalog #: PIA02325
Target Name: Mars
Spacecraft: Mars Global Surveyor
---
Back to Mars photographs index.
---
---
© Copyright 2000 Outreach Consortium. All Rights Reserved.

Last Modified On: Monday, December 18, 2000