Tharsis and Marineris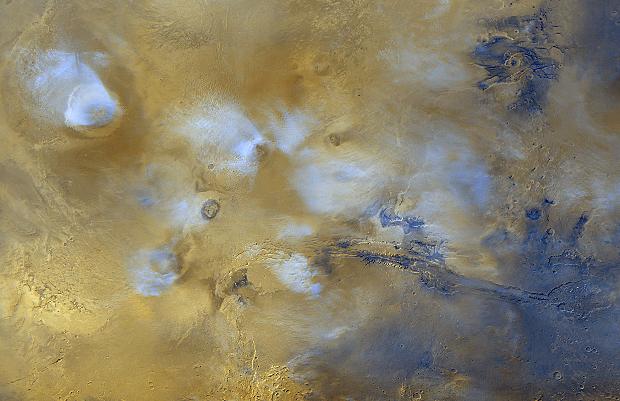 From NASA's Planetary Photojournal
This image features the Tharsis volcanoes (mostly covered by bluish-white water ice clouds) and the Valles Marineris trough system (to the right). This is a mosaic of global color images obtained on a single martian day in April 1999.
Image Title: Tharsis and Marineris
Catalog #: PIA02079
Target Name: Mars
Spacecraft: Mars Global Surveyor Orbiter
---
Back to Mars photographs index.
---
---
© Copyright 2000 Outreach Consortium. All Rights Reserved.

Last Modified On: Monday, December 18, 2000