Io 2x2 Mosaic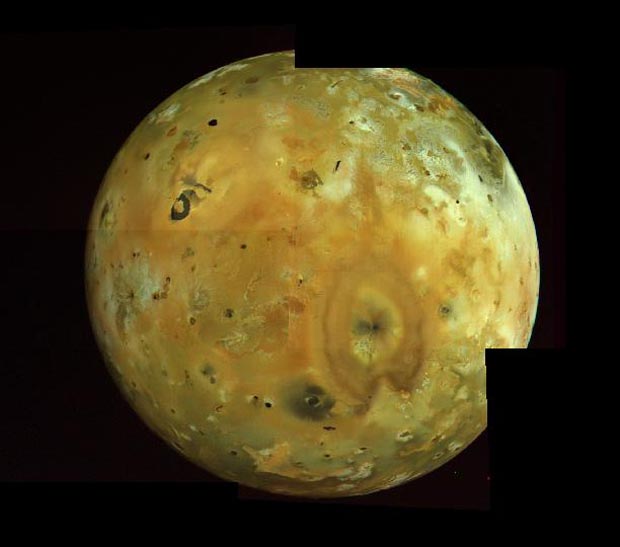 From NASA's Planetary Photojournal
Perhaps the most spectacular of all the Voyager photos of Io is this image obtained by Voyager 1 at a range of 400,000 km. A great variety of color and albedo is seen on the surface, now thought to be the result of surface deposits of various forms of sulfur and sulfur dioxide. Two great volcanoes Pele and Loki (upper left) are prominent.
Image Title: Io 2x2 Mosaic
Catalog #: PIA02294
Target Name: Io
Spacecraft: Voyager 1
---
Back to Jupiter photographs index.
---
---
© Copyright 2000 Outreach Consortium. All Rights Reserved.

Last Modified On: Monday, December 18, 2000