Popocatepetl Heats Up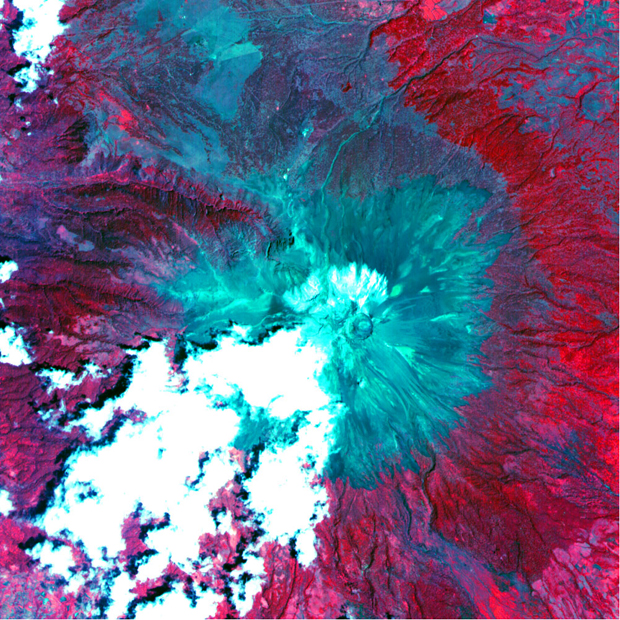 From Visible Earth
From its space-based perspective aboard NASA's Terra satellite, the Advanced Spaceborne Thermal Emission and Reflection Radiometer (ASTER) was watching as Popocatepetl awoke from its slumber late last year. Using a combination of its visible and near-infrared channels, ASTER acquired this false-color composite image of the volcano on September 6, 2000. In this scene, red pixels represent vegetation, the bright white pixels are clouds, and blue pixels show bare rocks. A town is also visible to the northeast of the volcano.
Image Title: Popocatepetl Heats Up
Target Name: Earth
Image courtesy of NASA/GSFC/METI/ERSDAC/JAROS,and U.S./Japan ASTER Science Team
---
Back to Earth photographs index.
---
---
© Copyright 2000 Outreach Consortium. All Rights Reserved.

Last modified on Sunday, December 17, 2000