Global View of the Arctic Ocean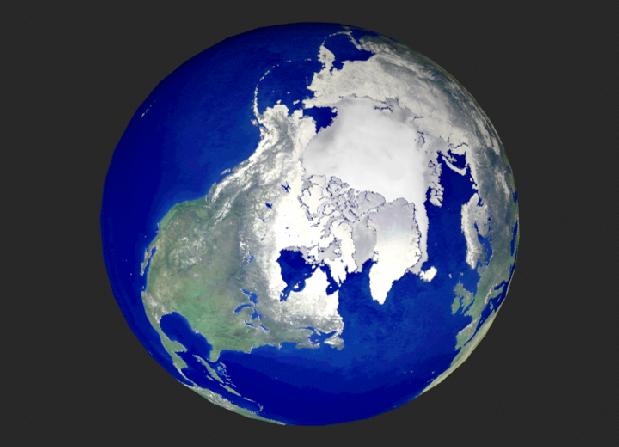 From NASA's Planetary Photojournal
The Arctic Ocean has been mapped in an unprecedented manner by scientists at NASA's Jet Propulsion Laboratory (JPL), Pasadena, Calif. Using advanced radar that sees through all weather conditions, researchers will now be able to determine how the Earth's warming may be changing the sea ice cover. Sea ice in the polar region is a large barometer of global climate conditions.
Image Title: Global View of the Arctic Ocean
Catalog #: PIA02970
Target Name: Earth
Sea Ice Thickness Derived From High Resolution Radar Imagery
---
Back to Earth photographs index.
---
---
© Copyright 2000 Outreach Consortium. All Rights Reserved.

Last Modified On: Tuesday, December 19, 2000