The Black Sea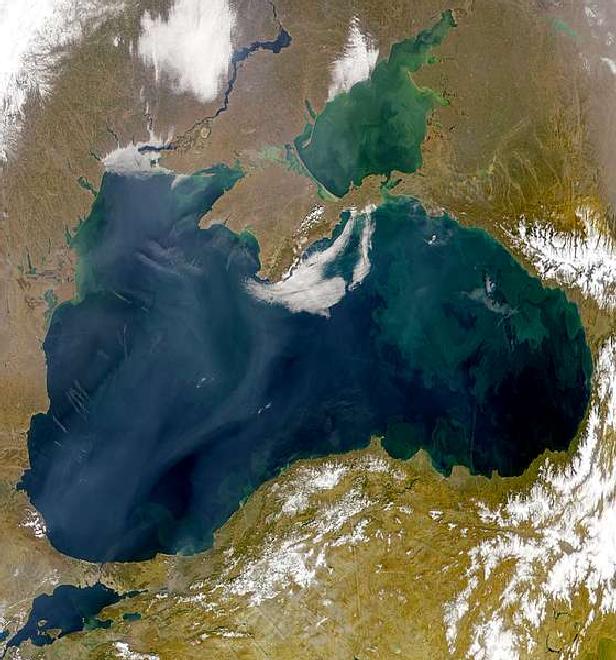 From Visible Earth
The Black Sea is nicely centered and mostly cloud free in this SeaWiFS overpass. Features of note are the thick haze over the western half and the eutrophication (the process of becoming more nourished in this case by fertilizer) in the Sea of Azov.
Image Title: The Black Sea
Target Name: Earth
Provided by the SeaWiFS Project, NASA/Goddard Space Flight Center, and ORBIMAGE. All SeaWiFS images are for research and educational use only. All commercial use of SeaWiFS data must be coordinated with Orbimage.
---
Back to Earth photographs index.
---
---
© Copyright 2000 Outreach Consortium. All Rights Reserved.

Last Modified On: Saturday, December 16, 2000