The Dumbbell Planetary Nebula NGC 6853 (Messier 27)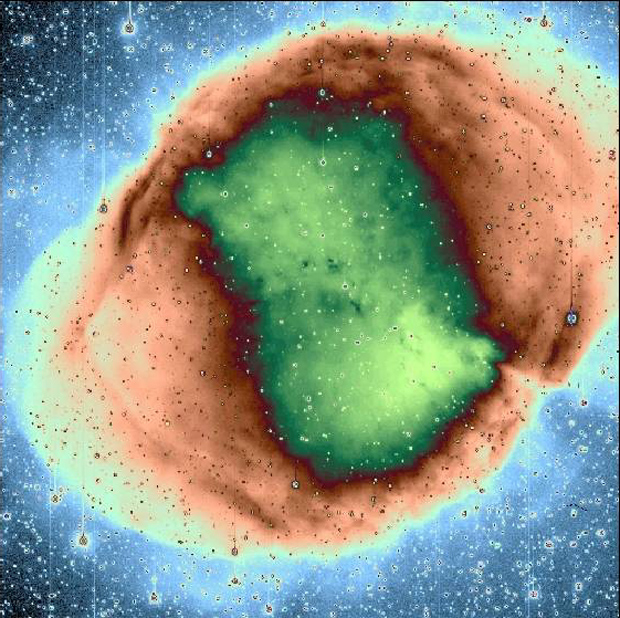 From CFHT Wide Field Imaging Gallery
A planetary nebula marks a late stage of stellar evolution. As the star gets close to the end of its active life, its outer envelope is ejected, enriching the interstellar medium. This gaseous envelope surrounding a star occurs typically for low mass stars like the Sun. The light emitted comes from the excited gas that reemits the high energy UV radiation from the star into the visible and higher wavelengths.
Image Title: The Dumbbell Planetary Nebula NGC 6853 (Messier 27)
Credit: Jean-Charles Cuillandre (CFHT)
The text is based on accompanying on-line materials.
---
Back to planetary nebula index.
---
---
© Copyright 2000 Outreach Consortium. All Rights Reserved.

Last Modified On: Sunday, December 17, 2000